The Industry-Leading SEWER Inspection Camera: ROVVER X
ROVVER X, Envirosight's sewer inspection crawler, navigates through sewers and storm drains, powering past debris and obstructions. Learn more about the cities, contractors, engineers, and DOTs who count on our technology to get the job done, day after day.
Learn More
Read what our

clients say about Rovver X
---

"I had some reservations about looking at [ROVVER X] because of the other equipment we were using at the time. I was biased, but I'm glad that I got out of my comfort zone and looked at the equipment because so far we've absolutely loved it. We wish we'd done it sooner."
Savy & Sons

"Equipment I've used previously didn't give us the option to take it out of the truck and be portable with it. With Envirosight, it's user-friendly and very portable to take out and locate and inspect sewer lines that may be running through wooded areas, or in areas where you don't have access to pull a vehicle up to."
GPRS

"The equipment has been very durable. We even have one RX96 camera here that has held air for several years! Repairs on these are easier than brands we've had in the past."
Metropolitan Sewer District of Greater Cincinnati
ROVVER X is built for the rigors of underground work. Whether you're conducting routine assessments of mainlines or on an emergency call out, the crawler system that does it all is easily configured for unique pipe conditions.
"We do a lot of mainline inspections with the ROVVER X and it lets us survey lines with ease. Connecting the elevator lift to inspect trunk lines is just so simple and convenient. With that crawler, if there is gravel in the way or something, it will run right over it no problem."
Ironhouse Sanitary District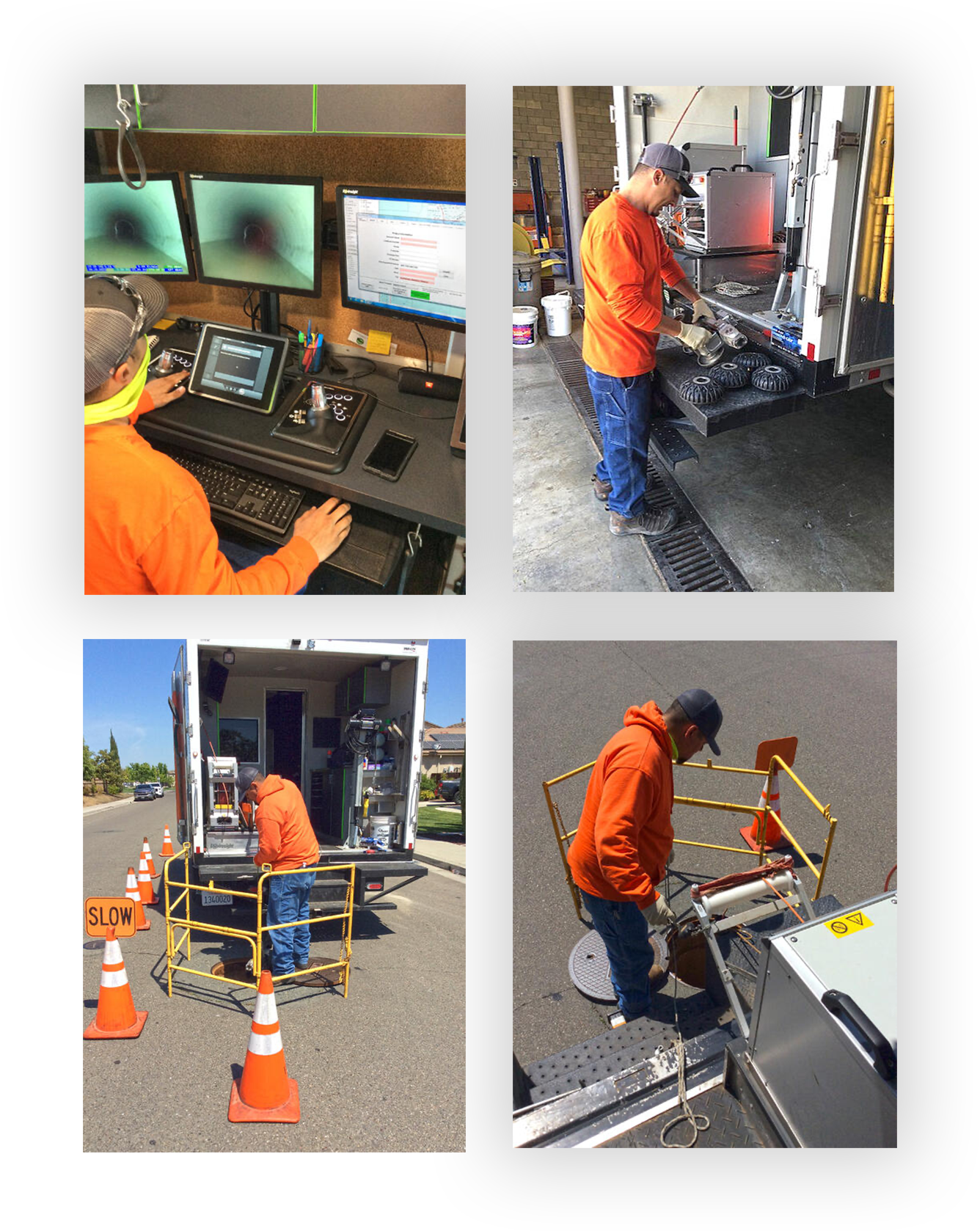 Capability

brings confidence
---
Multi-sensor Sewer Inspection Equipment
Envirosight's advanced systems have built-in internal pressure, temperature, incline and other sensors that provide precise insights on sewer crawler status in the field, giving operators peace of mind.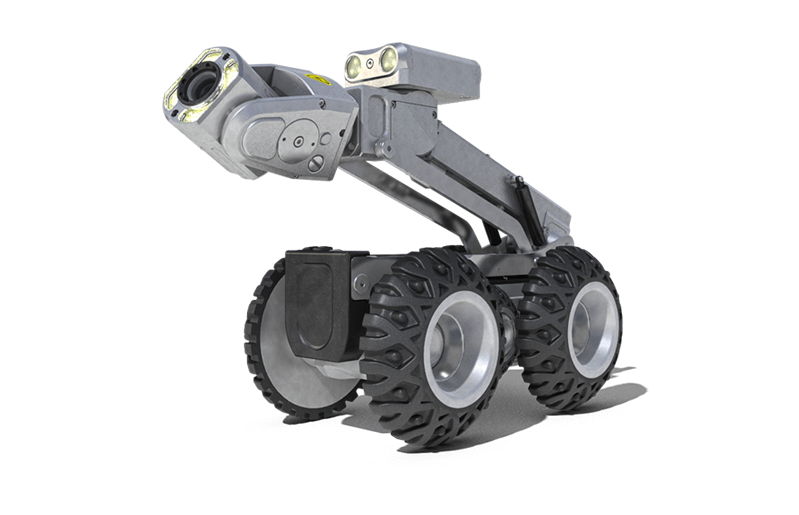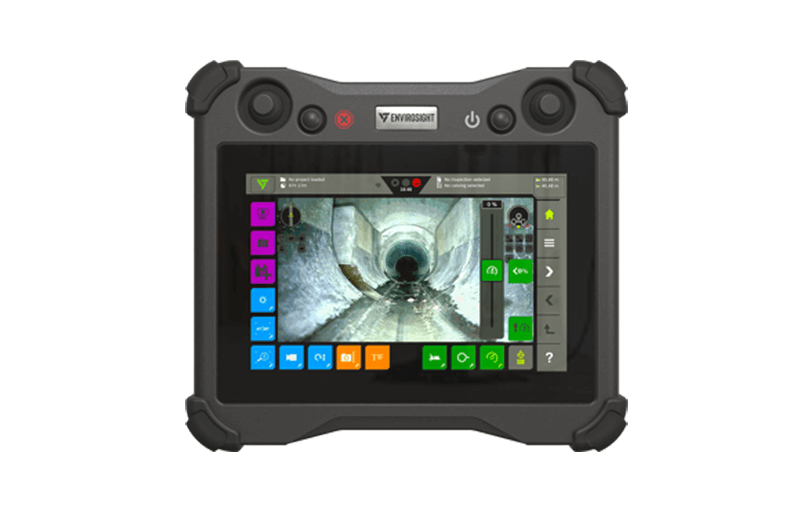 HD Sewer Inspection and Flexible Data
The Flexspection video platform can record both SD and HD CCTV inspections, allowing operators to pick the right file size and detail for every job. And our touchscreen controller supports on-the-go coding and data upload.
Increase Assessment Abilities While Saving Resources
The ROVVER X sewer inspection platform is designed to meet evolving needs. ROVVER X is modular multi-sensor sewer equipment, meaning that operators don't have to worry about buying a separate sewer crawler for every application, from lateral launch to side-scan and laser profiling. In other words, once you invest in ROVVER X, you're ready to tackle almost any line.
"Having the ability to steer through manholes that have slight bends in them, the ability to turn corners for blind keys and continue on, the ability to steer around protruding taps or masses in pipes to continue the inspection—they were all key factors in determining which product we chose.
City of Tigard, OR
---
Touchscreen and joystick controls deliver responsive handling. Measurement tools help you size up pipe dimensions, defects, grade, flow level and more. And our Flexspection video platform gives you the power to throttle resolution to support rapid workflows and technology like AI-powered defect coding. ROVVER X's modular design means that your crawler system can adapt to provider lateral launch, sidescanning and laser profiling. Twelve sizes and treads of quick-change wheels, along with accessories like add-on lights, lifts and wheel carriages, mean it's ready for any challenge.
Steerable 6-wheel drive maneuvers past obstacles
Adapt to inspect lines 6" to 96" in diameter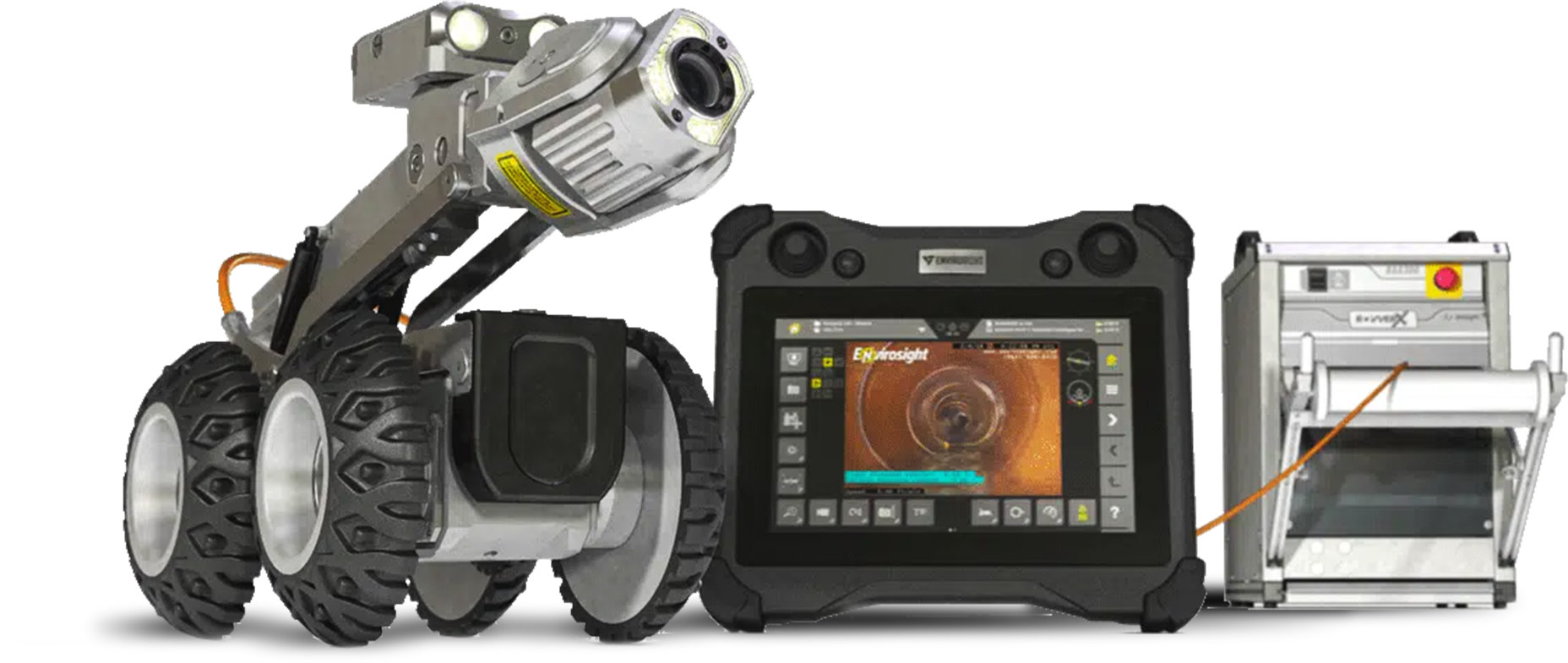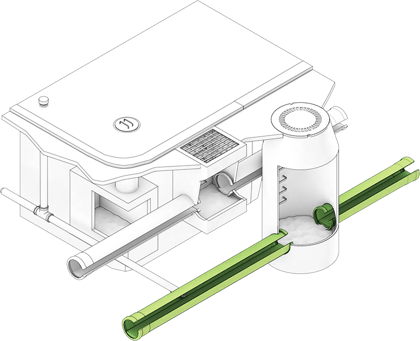 Sewer Pipes
Tackle nearly any pipe, regardless of size, material or condition.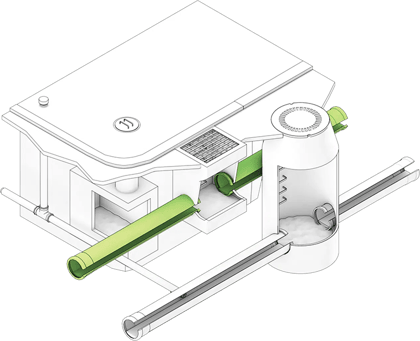 Storm Pipes
Clean storm lines mean clean communities and healthy environments.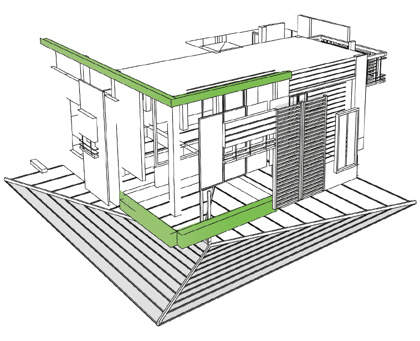 Utility & Industrial
Look inside remote or hazardous industrial infrastructure.
"Productivity has increased significantly with this equipment. It has made for a more streamlined production process—from ease-of-use in the field, to simple transferring of inspection information back to our office and to our clients."
Trinity Subsurface Engineering
Try the industry-leading sewer inspection camera